Image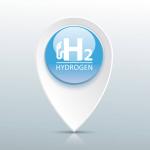 The Gas Station Program is our lifetime warranty component for qualifying fuelling items.  Some items REQUIRE this component to be vended,  Under this program the item you were vended is actually a "license" and we will replace that item so long as you are current on your monthly subscription to this Program and you have followed our Terms of Service and have not tampered with the product.
If you have questions beyond the FAQ and  Terms of Service - buy this video first for $9.99 plus shipping as you select =>  https://bigbay4bestbuys.com/gashole_video and in the Notes Section of the checkout - ask them.  Most solutions are custom engineered, this item is 9.99 plus shipping, and gets you a basic use FreeFuelSystem Gas Station Program 3 month paid license credit, affiliate status and possibly a right to franchise also.  Due to EPA Clean Air Act policy as an EPA registered US Company and Federal US Law we must do it this way.
These Hydrogen fuelling systems are reliable and safe when installed and used as directed; however they do have components that are quite expensive that  fail, so the only way to cover our lifetime warranty is to charge a monthly licensing fee which begins at $4.95 per month by recurring charge on a bankcard or bank account and in accordance with the law we follow the following BOLD section is below.  THOROUGHLY READ THE LINKS ABOVE
BY PURCHASING THIS SUBSCRIPTION TO THE GAS STATION PROGRAM YOU ARE GRANTED A FreeFuelSystem LICENSE TO USE AND PURCHASE OUR PRODUCTS SO LONG AS YOU COMPLY WITH LAW AND USE THEM ONLY AS DIRECTED AND ALLOWED FOR WHICH YOU WILL BE CHARGE A MONTHLY RECURRING CHARGE DETERMINED BY YOUR PROGRAM WHICH BEGINS AS $4.95 AUTOMATICALLY CHARGED TO YOUR BANKCARD.  THIS PROGRAM IS TIED TO OUR TERMS OF SERVICE MENTIONED AND LINKED TO ABOVE, AND IF YOU FAIL TO CONTINUE SAID PAYMENT CERTAIN ITEMS VENDED TO YOU MAY BE REQUIRED TO YOU WILL BE REQUIRED TO BE RETURNED TO US.  WE MAY TAKE MEASURES TP PREPOSSESS SAID ITEMS.  BY LAW, YOU MAY CANCEL THIS PROGRAM THROUGH YOUR "MY ACCOUNT" LINK OR BY SENDING A CONTACT EMAIL TO US .